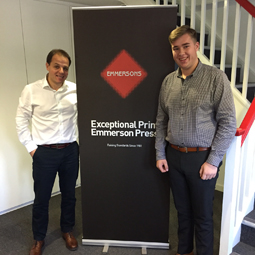 Emmersons would like to extend a warm welcome to Luke Salisbury who joins our busy client services team.
Luke joins Emmersons in a business administration & customer service capacity. He will be working towards an NVQ level 2 qualification and will supported by a very experienced and knowledgeable team.
We all wish him well.
World Cup winning captain Martin Johnson found himself in the front row for once as he pressed the button on…