Technology
Continued investment in technology and equipment is paramount and we have always been one step ahead.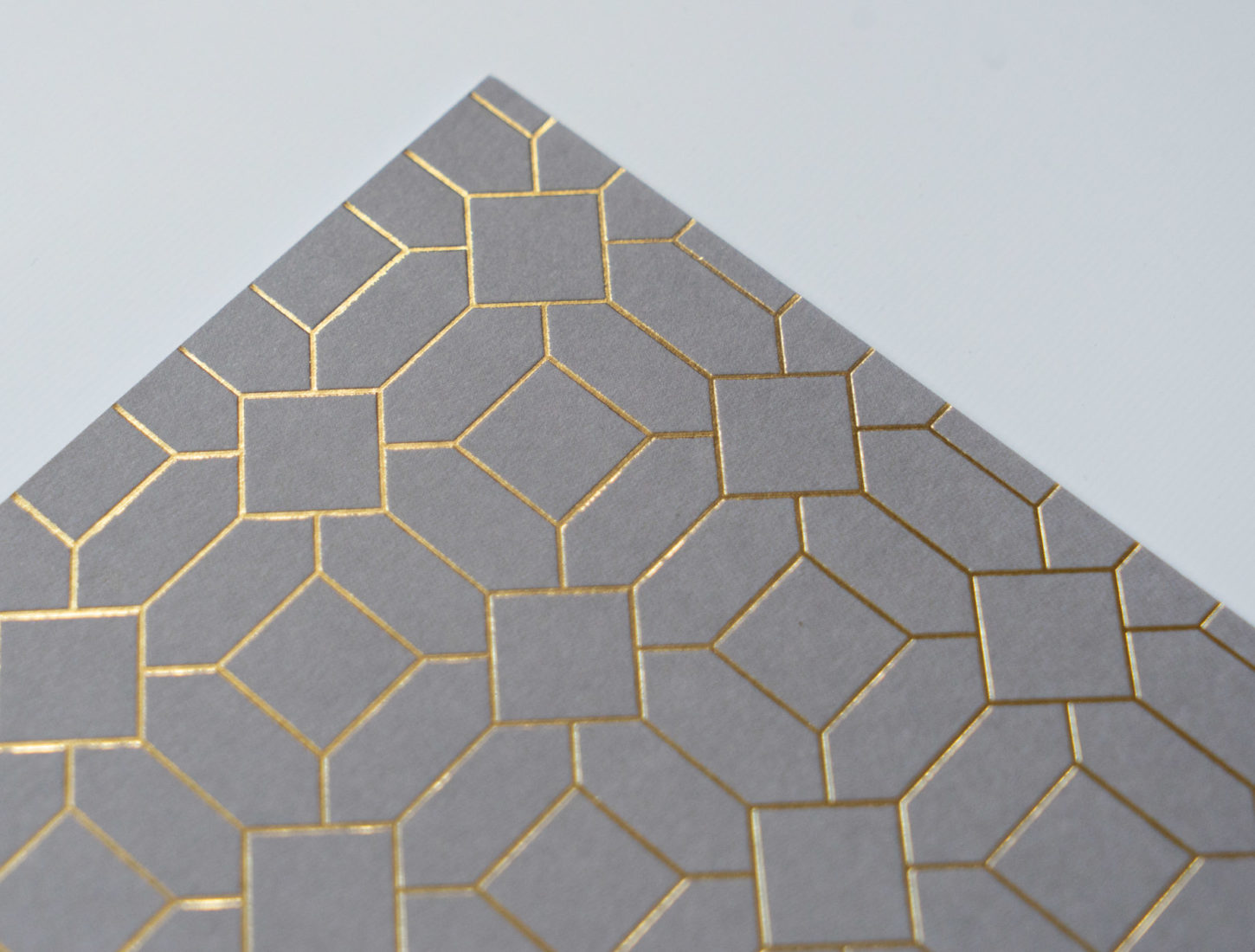 Fuji Jet Press 750s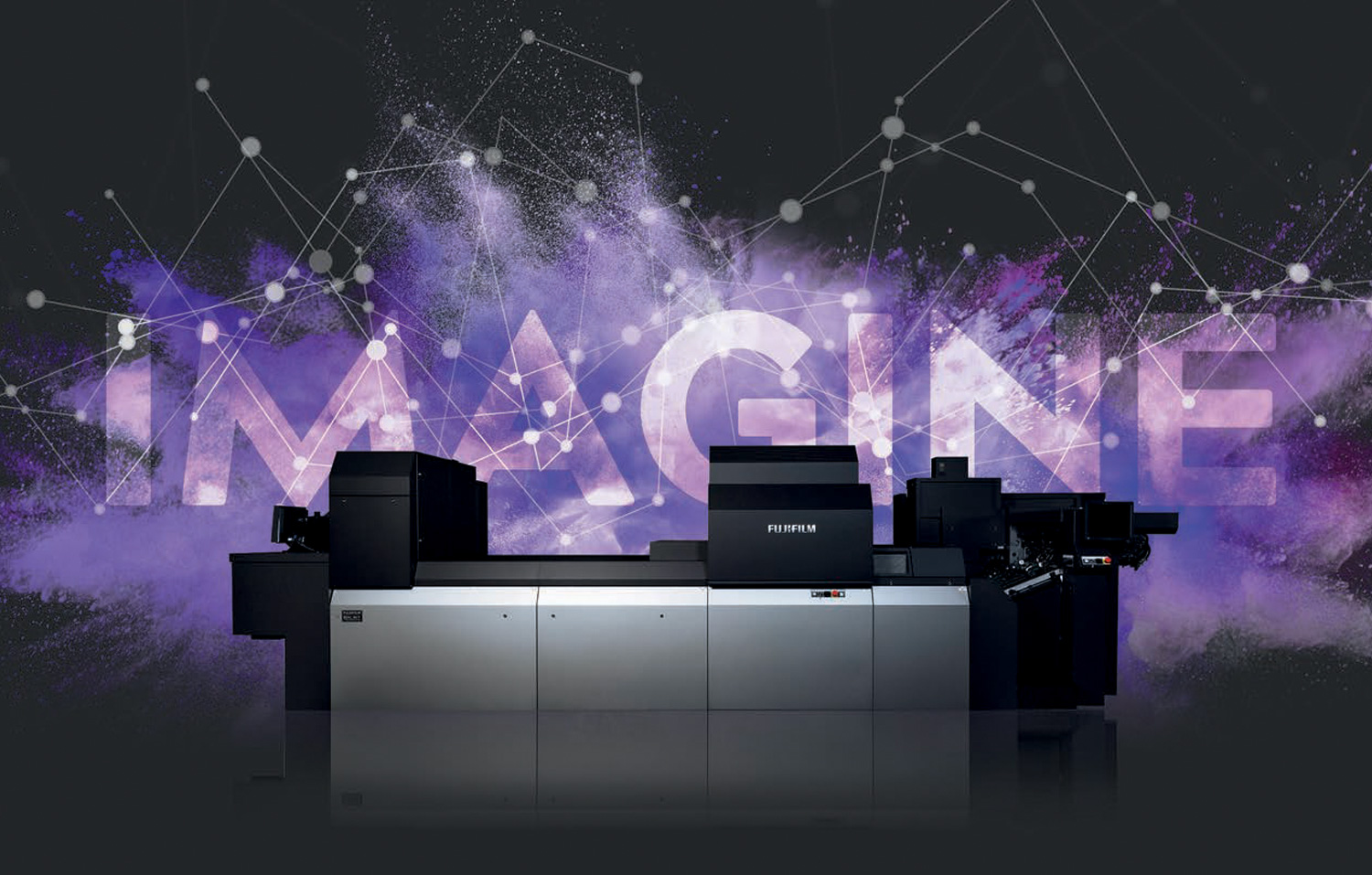 Next Generation of B2 Digital
This is the perfect situation where less is more. No plates, plate setters or processor to maintain, no run up to colour, no waste sheets and virtually no press room consumables, which means a more competitive, faster turn round, with an ability to print on more paper stocks, more print applications, providing better performance and enhanced service.
The results from our Jet Press are stunning, colours are vibrant, fine text and line detail is extraordinary and flat tints are incredible. This is a ground breaking machine, designed to make digital print production much more flexible.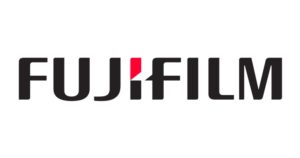 Variable Data
Variable Data handling means you can offer high-value customised and personalised items.
Quality
Outstanding image quality – uncompromised output delivering celebrated outcomes.
Results
Prints up-to 500 micron plus – stunning results.
Colour
Able to hit up to 90% of the Pantone library.
Speed
Achieving 3600 sheets per hour
Efficient
Uses approx. 33% less power.
Reliability
Advanced head retraction system, reduced paper jams and increased productivity.
Technology
Uses the next generation of SAMBATM inkjet printheads.
Packaging
Prints on carton board, Jet Press 750s is perfect for high-quality packaging.
Range
Range of materials and thicknesses including canvas, carton board and some plastics.
Registration
Colour registration accuracy is better than offset.
Heidelberg Press Room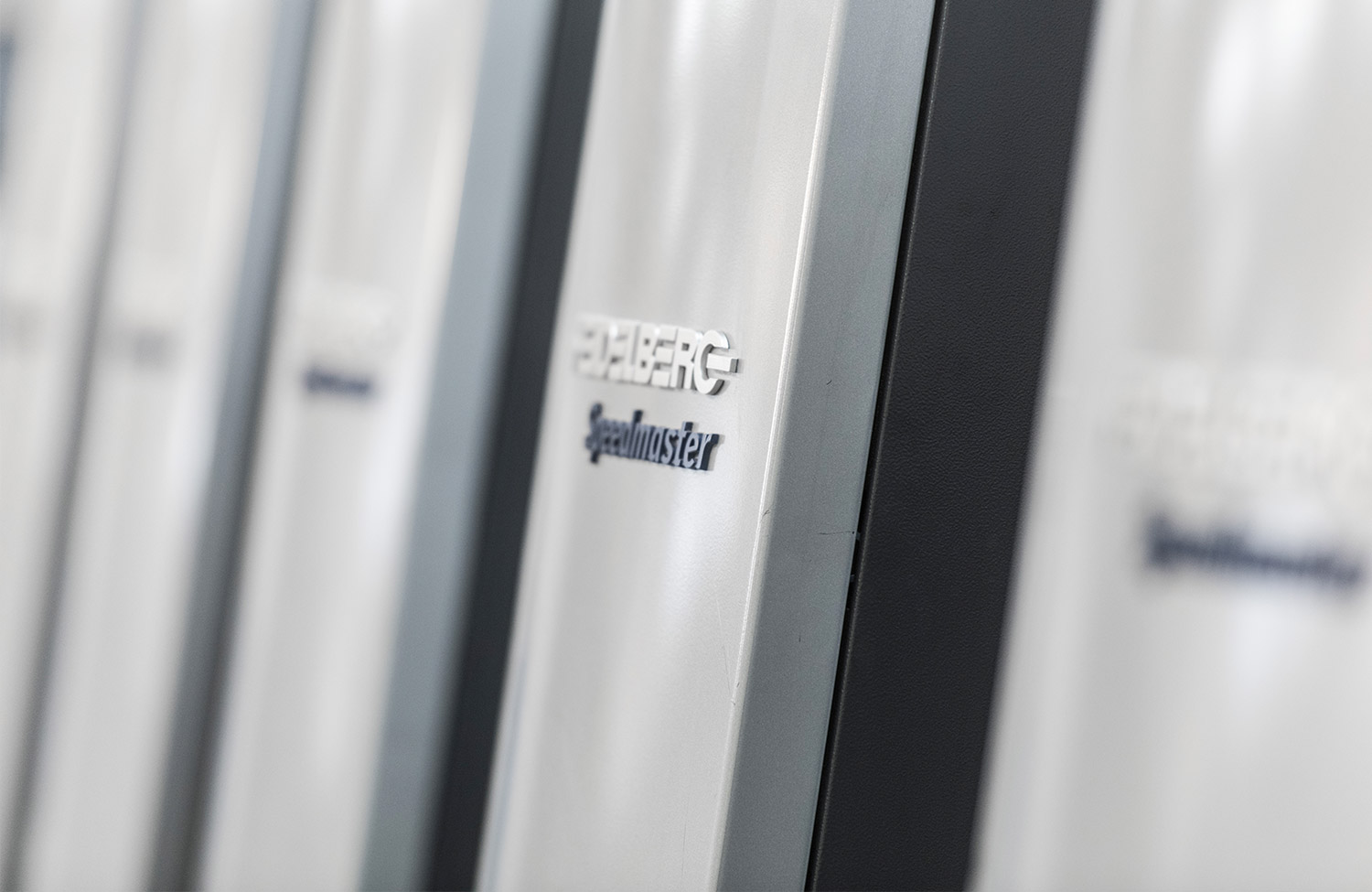 Exceptional lithographic quality
We're proud to say we've always been an all- Heidelberg pressroom. 
The assured quality and reliability of our presses means we can run all manner of work with confidence. We were not only the first printer in our area to become an all B2 Heidelberg house, but we have been using computer to plate technology since the 1990's. The statistics are as impressive as the print it produces.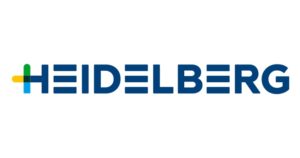 Reproduction
Exceptional reproduction – flawless results.
Speed
Handles in excess of 18,000 sheets an hour – a pure thoroughbred.
Professional
UV ink drying and inline spot varnish – professional results.
Scalability
Heidelberg Speedmaster presses (XL75, CD74, SM74) simultaneously run up to 40,000 sheets per hour – the workhorses within our stable.
Flexibility
Broadest range of substrates – from lightweight paper to thickset board – suitable for an array of mediums.
Innovative
Stimulate the senses with fluorescent, metallic and scented inks - innovative.
Consistency
Inline measuring and control system integrated directly into presses ensures maximum colour stability from the first sheet to the last – consistency of results.
Accuracy
ISO accredited colour management – issue identification and management, reducing waste and shortening turnaround times.
Contact
Let's discuss your next project
We've gathered a range of skills and capabilities under one roof for one reason — so we can offer you the best value solution.
The vouchers were intended to have a really premium look and feel and Emmersons provided all of the support and communication I could have asked for in what proved to be a relatively complex job with a number of processes carried out.

GR
Emmersons have been extremely helpful during March with providing quick turnaround of quotes and also support with urgent production requests. I will definitely continue to include them in future RFQ requests and recommend to others.

LP
Delivered on time in full, no hassle. Thanks for the hard work especially with the client's late artwork and constant change of products and delivery date.

RT