World Cup winning captain Martin Johnson found himself in the front row for once as he pressed the button on Kenilworth company's £750,000 investment.
Johnson dropped in on printing firm Emmerson Press to put their new digital press which is the first of its type to be installed in the UK, through its paces.
The family-owned company has made the investment in a Fuji Jet Press – the most advanced inkjet digital press on the market – and Johnson pressed the button set it in motion.
John said: "As part of raising funds for the school, there was the opportunity to have Martin come and visit your place of work. We had just made the investment in the machine – our biggest ever single purchase of equipment – so I thought it would be worth launching it in style.
"Every member of staff had their picture taken with Martin, who then spoke about his time as England skipper and answered some questions from staff.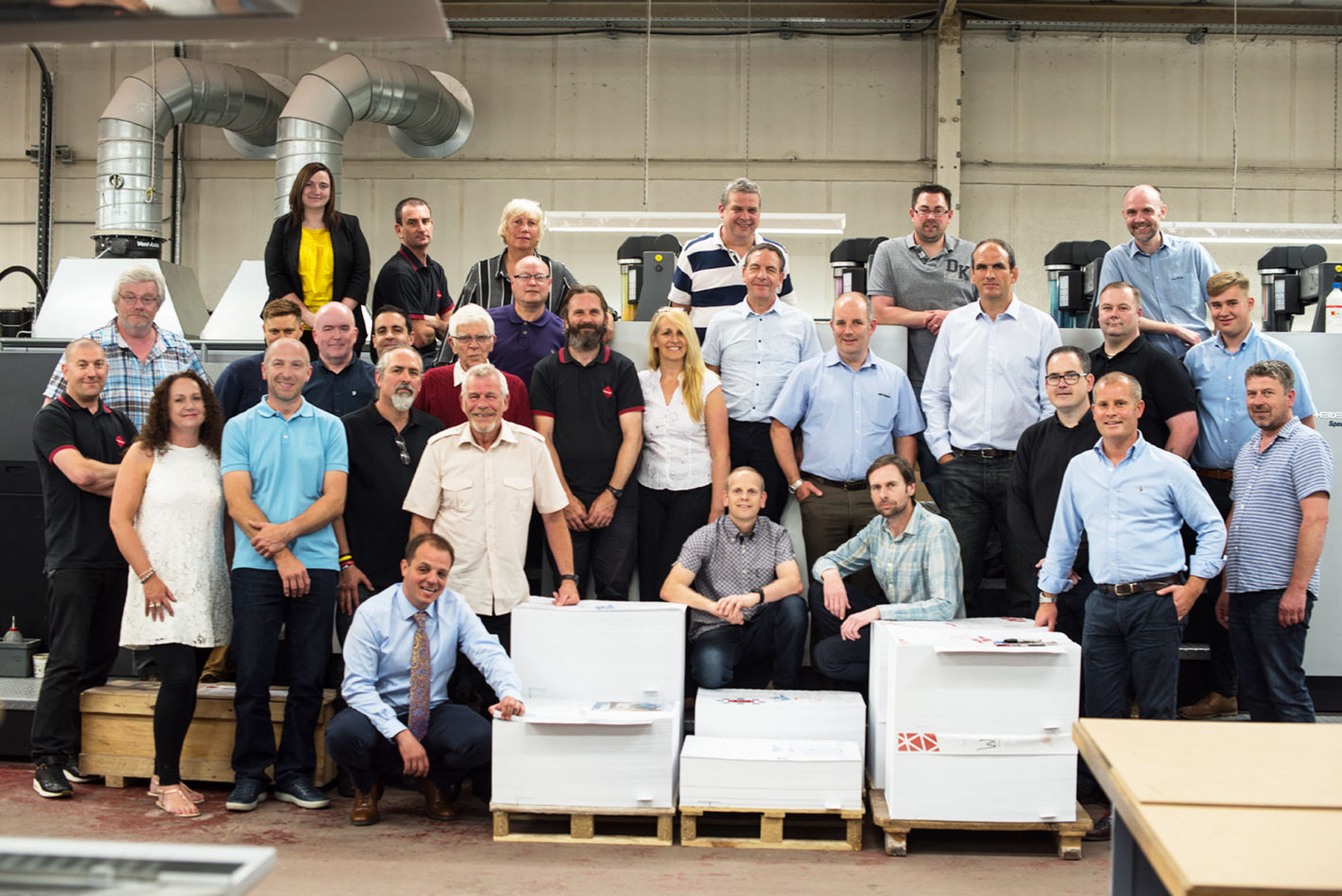 "And by the time he had finished that, everything was ready for him to press the button and start the printing of the portraits.
"We have been planning the purchase and installation of the press for the last six months, and staff had worked very hard on training and to integrate it into the factory, so it was nice to mark the occasion."
Johnson said: "I talked a fair bit about the importance of team work in any environment – not just sport, and it was obvious that there is a really good team ethic at Emmersons.