Exceptional results for the 4th year running!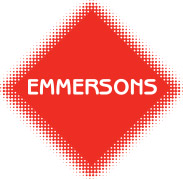 This is the 4th year Emmersons have engaged with our clients to gain feedback on our overall service. The feedback we are able to obtain is invaluable and helps us focus on areas where clients feel improvement is needed.
We are grateful for your feedback; in total we received a 65% response rate from our e-survey, from a broad mix of sectors. In all cases, clients were asked to rate our service.
We are pleased that so many customers took part. We take your feedback seriously and will utilise the info gained to help improve our service to you, and subsequently your overall experience.
Irrespective of our results, we will not be complacent, and will attempt to ensure we are continually evolving as a service provider.
Overall Satisfaction
One of our highest scores this year was once again for quality of advice, knowledge and understanding, 83% rating us above our competitors.
Compared to our competitor's our quality scored 82.6% as being either much better or somewhat better. Our quality sets us apart from our competition and is something we pride ourselves on hugely.
This year we thought it would be beneficial to gain feedback on what our customers feel Emmersons do really well and the common denominator in nearly all of the comments is 'quality'.
What we are doing
We would like to assure you that you are our number one priority. At the same time we believe in continuous improvement and look forward to meeting your requirements in the future.
Thank you all for sparing the time to fill in the survey.