Family matters to Brian Emmerson.
As an only child who spent many years in Rhodesia honing his skills as a letterpress apprentice, followed by a stint at the Campbell College of Art and Craft in London, Brian remains proud of his roots. The firm is a family affair with two of his sons, Jamie and John following in their father's footsteps – along with fellow director Nick, a valuable addition to the senior management team, they are driving the business towards its next stage of development.
African life shaped Brian's outlook and the importance of being part of a close-knit family. This extends to the business, with many of the Emmersons team having been with the firm for many years – loyal staff serving long-standing customers. Word of mouth referrals reinforce an entrepreneurial attitude combined with a willingness to go the extra mile, ensuring this Kenilworth based business stands out from the crowd.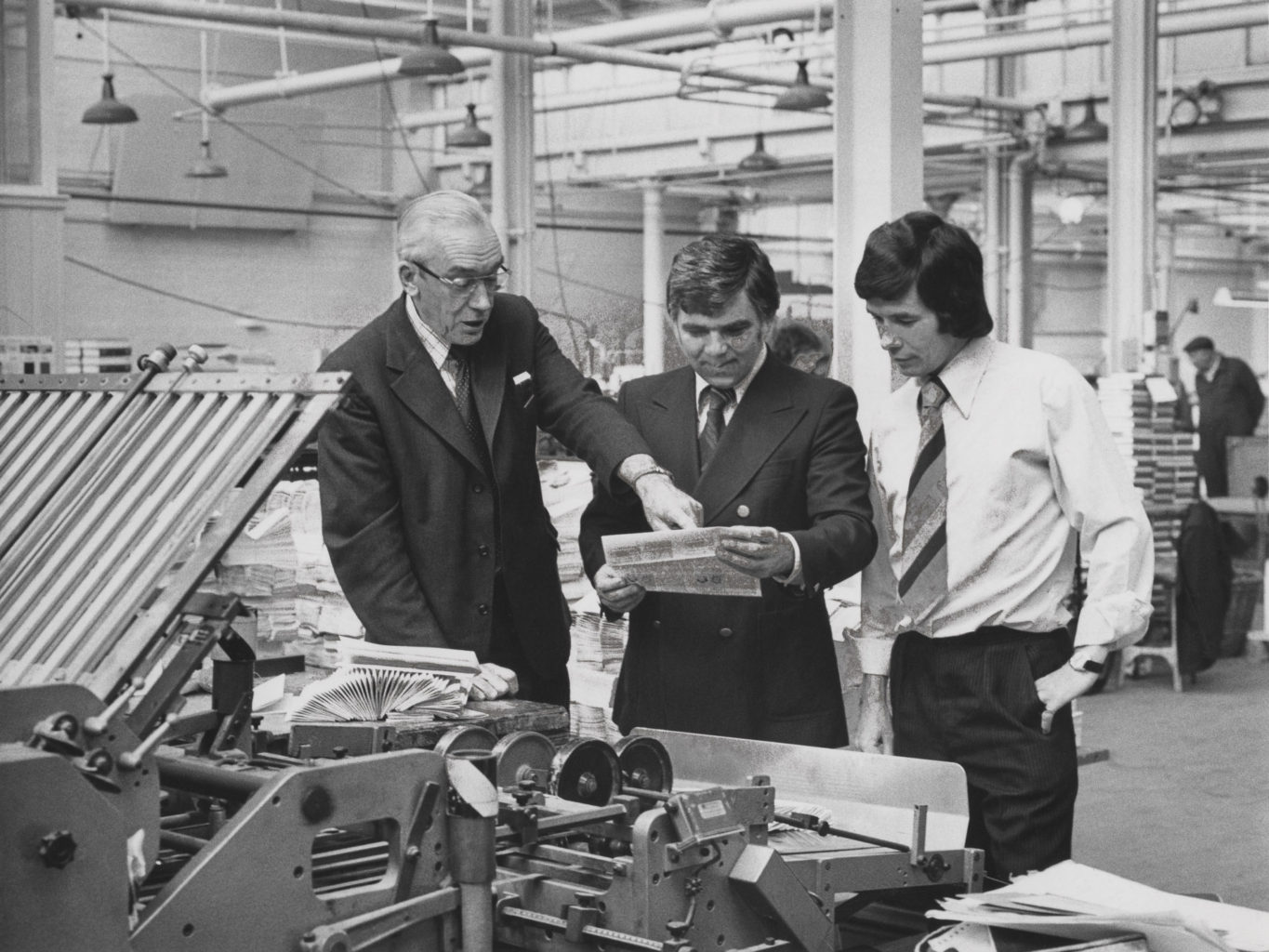 The business has come a long way from those early days and although much has changed on the technology front, Brian's core values of "unbelievable service and quality" define Emmersons' DNA, while a commitment to continual investment in people and technology remains at the heart of the business. Beneath his casual dress and understated manner, Brian remains passionate about the print business and Emmersons' approach to responsible business – supporting local community initiatives and projects linked to African wildlife.
The business continues to flourish and is about to install state of the art equipment which will ensure Emmersons continues to stay ahead of the game – increasing the firm's flexibility to handle a variety of work, ensuring Emmersons remain "Leaders in Print".